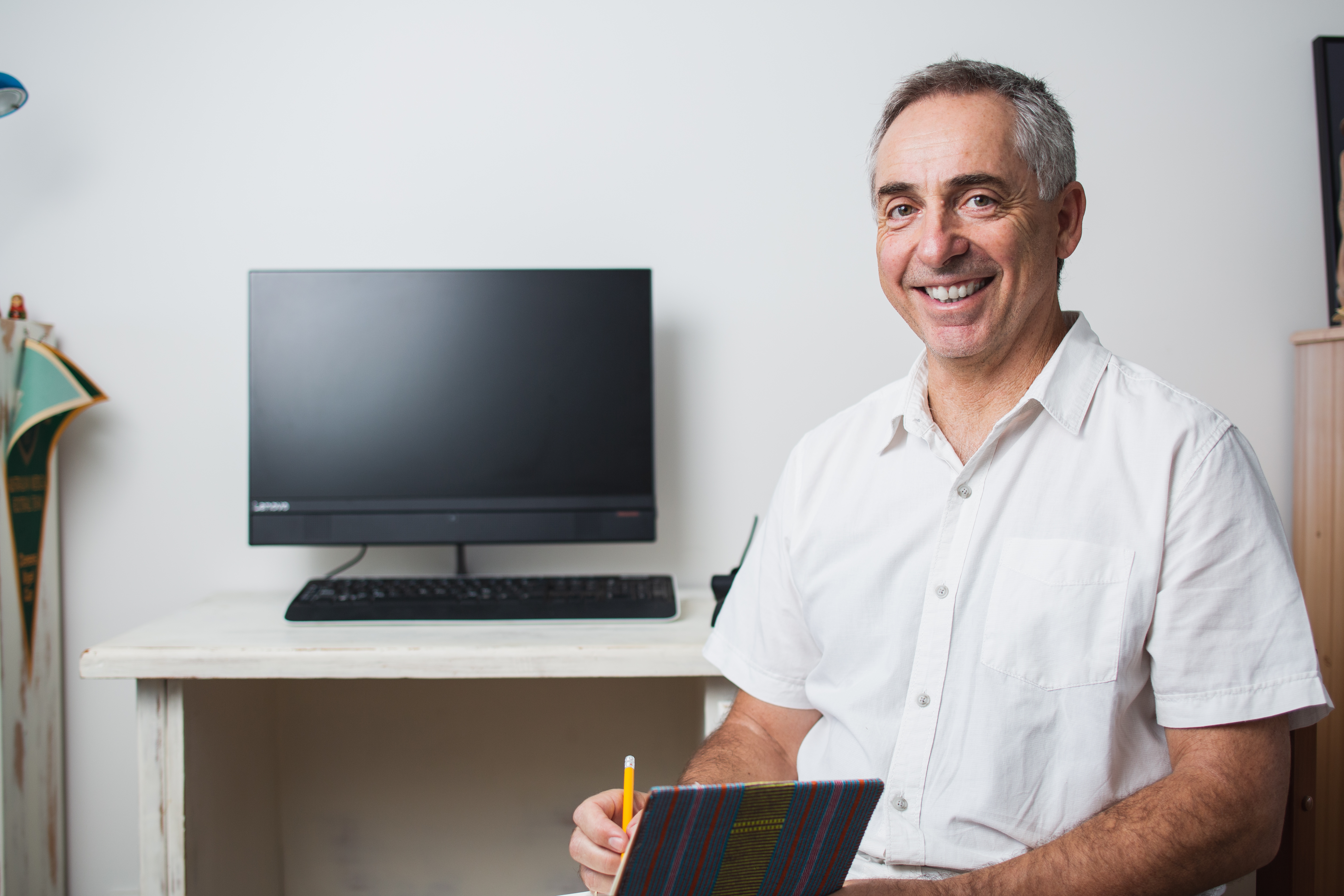 I am a general practitioner/family physician in Lennox Head, a small village in the NSW Northern Rivers region on Australia's east coast.
I have been a country doctor since 1988, and have combined medical practice with teaching medical students, doctors-in-training and experienced clinicians.
In recent years, I have developed creative writing programs that bridge the gap between cold science and the lived human experience. These workshops have helped patients coming to terms with medical issues, and medical professionals struggling to re-find the human at their centre.
I also enjoy playing with words on the page. My writing explores what it means to be human and a doctor.
"Most of all Hilton brings depth and meaning to teaching and learning. He guides each participant to discover and to share those discoveries. To this he adds his own unique thoughts and stories. Hilton allows the self-confrontation of difficult issues that all clinicians face in a safe and supportive way"
Dr John Buckley, Director of Medical Education, GPTQ, Brisbane
I have been a student of Hilton's both as a doctor and as a writer and as a doctor using writing. Hilton is a rare gem of a teacher in all these capacities. Whether he is teaching dry clinical practise or creative writing he has a precious and masterly ability to unlock the heart of the subject and share it with his students in a way which shines a new and fascinating light on it. Hilton has a genuine, funny, encouraging and deeply human approach which engages everyone lucky enough to be in one of his workshops. A true teacher in the very best sense of the word.
Dr Rosie Hamilton, GP, Mullumbimby